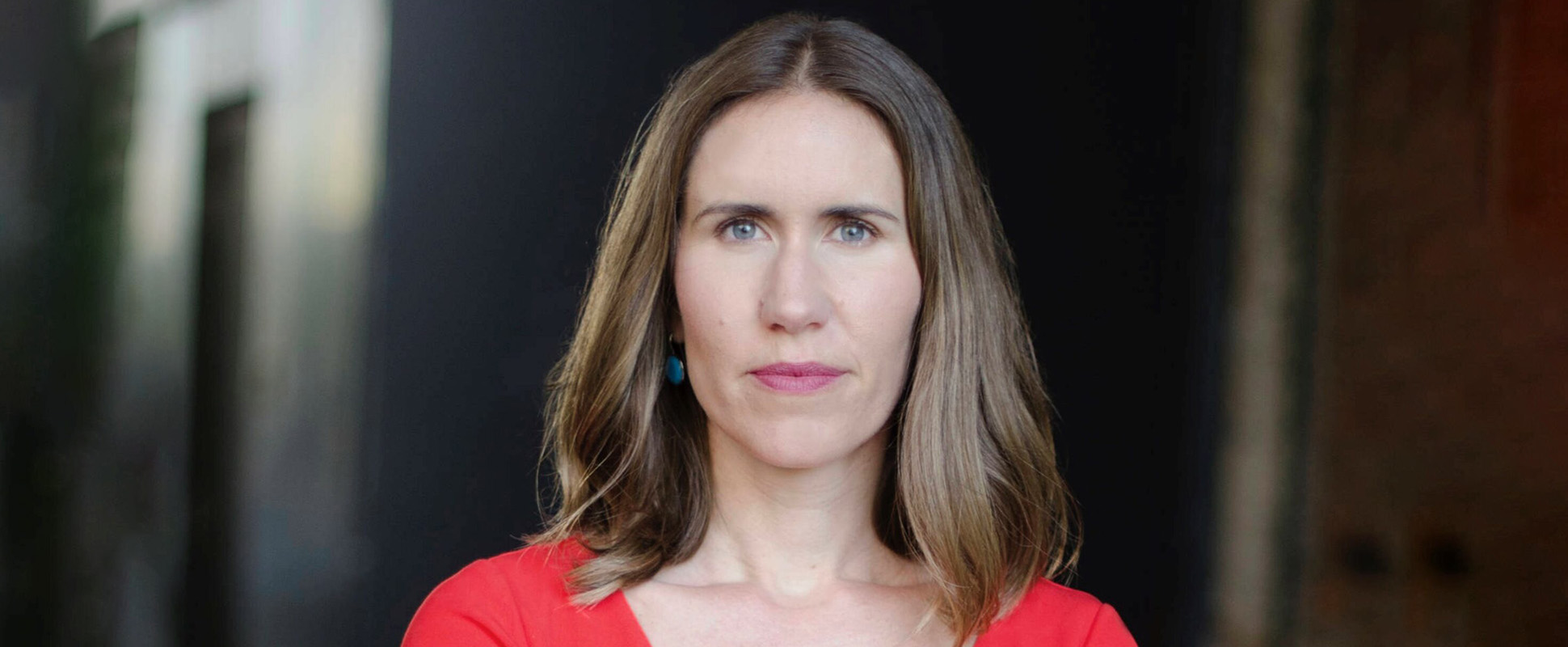 NEW YORK, NY, October 4, 2022 – The 5BORO Institute, a cutting-edge think tank that will advance equitable and creative solutions to New York City's most challenging problems, announced today that award-winning political journalist and communications leader Grace Rauh is the nonprofit's first executive director. She began serving as executive director on September 19.
Rauh's nearly two-decade career in news included 11 years as an on-air political reporter at NY1 News, where she covered city, state, and national politics. She hosted NY1's weekly podcast "Off Topic/On Politics" and was the guest host of NY1's nightly public affairs show "Inside City Hall." Rauh was awarded the Society of Professional Journalists' national Sunshine Award for her contributions to open government.
Most recently, Rauh led communications at BridgeBio Pharma (Nasdaq: BBIO), a biopharmaceutical company focused on developing meaningful medicines for patients with genetic diseases and cancers. It was named one of the most innovative biotech companies of 2022 by Fast Company.
Rauh's writing has been published in The New York Times, The Atlantic and the New York Daily News and she has made numerous appearances on MSNBC to provide political analysis. She graduated with honors from Stanford University in 2001 and lives in Brooklyn with her husband and their two daughters.
"As we emerge from the pandemic, we have a once-in-a-generation opportunity to reimagine what is possible for New York and implement bold, creative policy solutions so that our city can thrive and serve the needs of New Yorkers," said Rauh. "I'm supremely excited to have the opportunity to work with our incredible board and partners to build this organization and advance innovative ideas to strengthen New York and make it an even better place to live, work, and raise a family."
Initial priorities for 5BORO include building a stronger mental health infrastructure in the city; expanding access to day care to drive economic development; and tackling teacher recruitment and retention through innovative ideas and incentives designed to attract the best and brightest educators to the city's public school system.
"I've long believed New York needed a nonpartisan clearinghouse for great urban policy ideas, which is why I founded the 5BORO Institute with board co-chair Dick Ravitch and vice chair Erika Tannor," said Tom Allon, co-chair of 5BORO Institute and the publisher of City & State. "Grace's deep knowledge of New York politics and public policy make her an ideal leader for our think tank. She understands that having a smart, strategic, game-changing idea is not enough if we want that idea to become a reality. It will require building coalitions, harnessing the power of the media, and engaging with New Yorkers – skills that Grace has honed through her exemplary career."
"Steering the city through the fiscal crises of the 1970s and beyond taught me the importance of innovative policy and strong financial discipline, as well as the need for leaders and engaged New Yorkers to take an active role in ensuring the city remains a beacon of hope and opportunity for future generations," said Dick Ravitch, co-chair of 5BORO Institute and former Lt. Governor of New York. "Grace's deep network of relationships with government, industry, and community leaders will help bring major stakeholders to the table as we work together to build a stronger New York."
"This is an all-hands-on-deck moment for New York, and we are heartened by the enthusiastic response we've received from New Yorkers who want to be part of the city's revival," said Erika Tannor, vice chair of 5BORO Institute and a senior vice president at Tusk Strategies. "Grace spent years driving critical conversations about the future of our city as a journalist and we are eager for the return of her insightful voice to engage with New Yorkers and government leaders to drive positive change across the five boroughs."
Since launching in the spring of 2022, the 5BORO Institute has assembled an all-star board of directors comprised of New Yorkers who are passionate about the city's recovery and have deep expertise across a range of industries and subject areas, including technology, health care, real estate, politics, government, labor, municipal finance, poverty reduction, open space, academia, climate change and resiliency.
The Institute will focus on education, workforce development, economic development, sustainability, housing, homelessness, mental health, and quality of life issues. It intends to work with academic partners at Hunter College, New York University, Pace University, and Columbia University to advance its initiatives.
5BORO Board of Directors
Tom Allon (Co-Chair)
City & State
Richard Ravitch (Co-Chair)
Former Lieutenant Governor
Erika Tannor (Vice Chair)
Tusk Strategies

Steve Anderson
APLnyc@ InfrastructureUSA
Dr. Erik Blutinger
Mount Sinai
Fred Cerullo
Grand Central Partnership
Lou Coletti
Building Trades Employers Association
Brian Ellner
WPP
Rafael Espinal
Freelancers Union
Hal Fetner
Fetner Properties
Henry Garido
DC37
Dan Gerstein
Gotham Ghostwriters
Theresa Gonzalez
Bolton St. John's
Martin Hassner
Liberal Party of NY
Jesse Horwitz
Founder, Agora
Camille Joseph
Charter Communications
Maya Kurien
REBNY
Neal Kwatra
MPS
Jason Laidley
Moonshot Strategies
David Lombino
Two Trees
Holly Lynch
Holly Lynch Consulting
Elsie McCabe Thompson
Mission Society of NY
Charles O'Byrne
Related Companies
Angela Pinsky
Google
Andrew Rasiej
Civic Hall
Julie Samuels
Founder, Tech:NYC
Arthur Samuels
MESA Charter
Karla Silverman
Center for Health Care Strategies
Basil Smikle
Hunter College
Martha Stark
NYU Wagner
Carter Strickland
Trust for Public Land
Milton Tingling
Former NYC Supreme Court Justice
Jessica Walker
Manhattan Chamber of Commerce
Daniel Zarrilli
Columbia University
Contact:
info@fiveboro.nyc