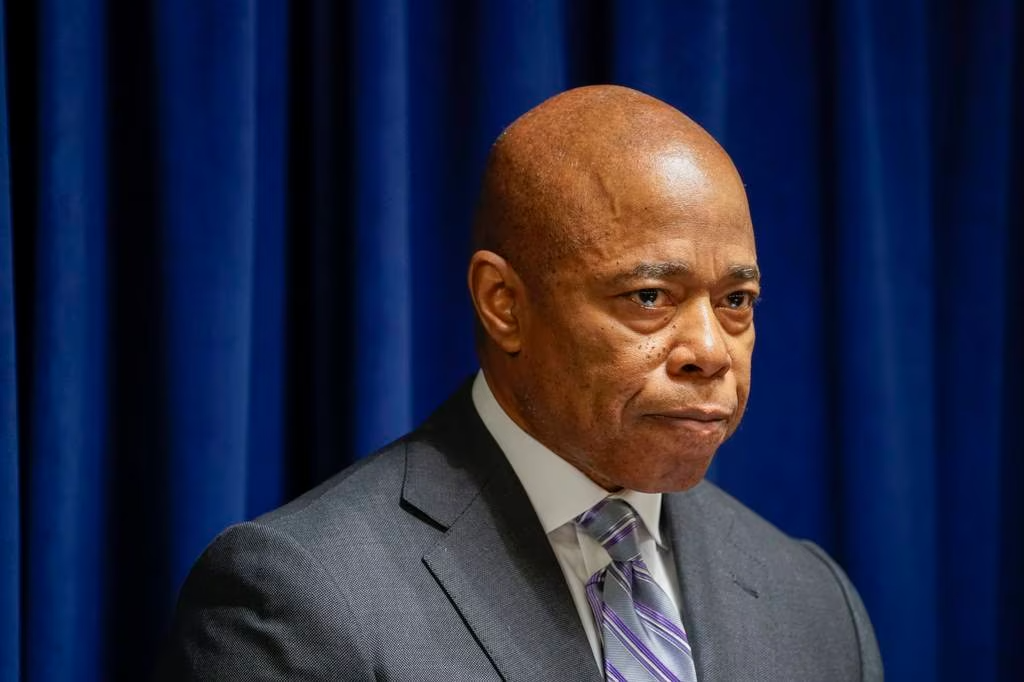 Read the full op-ed at Daily News.
—
As the restaurant industry scrambles to hire staff and hospitals are down nurses and doctors, city government in New York is also short on people and it's causing major problems. There are 23,000 vacant positions across city government and thousands more that Mayor Adams cut to help trim the budget.
The Department of Social Services has a vacancy rate of 20%, leading to longer stays in shelters for homeless families and delays in food and cash assistance to low-income New Yorkers. There are hundreds of vacant roles at the city's Department of Housing Preservation and Development, slowing the creation of much-needed affordable housing.
"It's like a doom spiral that keeps feeding itself," said an agency director in 2021. It's only gotten worse.
Some employees are jumping to better paying jobs and others are feeling burnout after helping the city through COVID. Promotions and raises have been hard to come by and the city is slow to fill vacancies. Even strong candidates can take six to nine months to bring on board.
As one employee said: "The hiring process in the city takes so long that people… find a new job by the time you actually get approval to offer them a start date."
We can't let the staffing shortage grow any more dire. The doom spiral can be stopped. The city has the ability to turn things around.
By implementing new strategies focused on recruitment, retention and modernizing government, City Hall can keep municipal employees from running for the exits and bring in the talent needed to ensure New York thrives for years to come. Longer-term work will be needed to address broader structural issues challenging municipal staffing, but the recommendations issued by the 5BORO Institute in our first report are designed to make an immediate impact.
For starters, the city needs to stop hemorrhaging public servants. We propose designating a chief retention officer to lead this work, tracking and addressing staffing trends and performance across agencies. We understand this would be a big job, but the mayor has embraced the idea of creating new positions to tackle big problems, like the infamous Rat Czar. The retention officer would work with HR teams across agencies to roll out annual reviews and exit interviews for employees to catch issues early, and support managers to build morale and cultivate a motivated workforce.
The second piece of the puzzle is recruitment. State and local governments have struggled to attract talent to public service in recent years — New York is not alone.
The city should designate a chief recruitment officer to bring in new talent. Though it is not feasible for one person to actively recruit for 23,000 vacancies, the recruitment officer should work closely with City Hall and agency leaders to identify critical vacancies and prioritize hiring talent with high levels of digital literacy so we can modernize the workforce. City Hall should be taking advantage of layoffs in the tech sector to attract engineers and computer science graduates to government.
At the same time, there is growing demand for mission-driven careers. City Hall should embrace this and run a compelling marketing campaign celebrating the work of city employees and the impact they have on their community.
Finally, it is time to cut through the bureaucratic hurdles at every step of the employee life cycle. This includes a confusing civil servant qualification process, difficult-to-navigate job applications, slow hiring timelines, a work environment that has been inflexible to hybrid work, and a series of barriers to compensate and promote high-performing employees.
Many New Yorkers were allowed to work from home for the first time during the pandemic, introducing a level of workplace flexibility that had not existed previously. But that ended for eligible city employees in 2021, when City Hall mandated a full-time return to office, bucking broader trends.
The mayor, however, recently announced the creation of a committee to explore flexible and remote work options as part of City Hall's contract agreement with the municipal union DC37. This is a move in the right direction.
The city should offer its eligible employees the ability to work from home one to two days per week, balancing the expectations of a modern workforce with the need to facilitate in-person collaboration. It can embrace remote flexibility as a tool to boost morale, retention, and recruitment.
At the end of January, Adams delivered his State of the City address — an annual speech laying out his priorities for the year and beyond. To accomplish City Hall's ambitious goals, it needs a strong and effective workforce. It is time to make that happen.
Rauh is the executive director of the 5BORO Institute, a non-partisan public policy think tank focused on New York City.